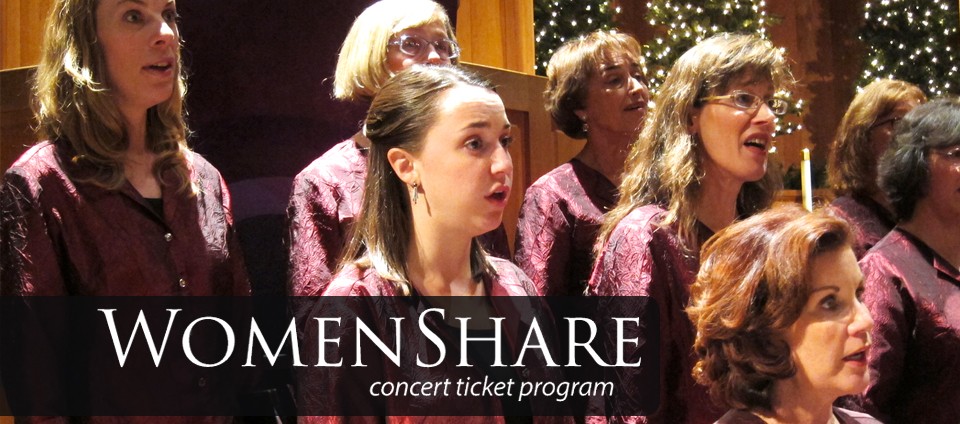 WomenSing is expanding the audience for Bay Area choral music through a complimentary concert ticket program. We believe passionately that vibrant and beautifully blended choral music enriches, inspires, and challenges the listener. To spread the joy of music, and with the help of our generous donors and sponsors, we are proud to offer WomenShare – an initiative that makes complimentary concert tickets available to middle and high school students as well as the underserved members of our community.
Interested middle and high school students and community organizations providing services to the underserved are all encouraged to participate. It's easy. Students or community organization coordinators just submit the information below via email to [email protected] for each WomenSing concert you want to attend. Ticket requests must be received at least 24 hours in advance and are subject to availability:
Name
School or Group Name
Email Address
Number of Tickets Requested
Comments (optional)
Southern Exposure Concert Date (May 31, 2015, 4:00 PM, First Congregational Church of Berkeley, 2345 Channing Way or June 3, 2015, 8:00 PM, Lafayette Orinda Presbyterian Church, Lafayette, 49 Knox Drive)
You will receive a confirmation email with further instructions. Questions? Contact Teresa Caldwell, WomenSing Outreach Committtee, at [email protected].