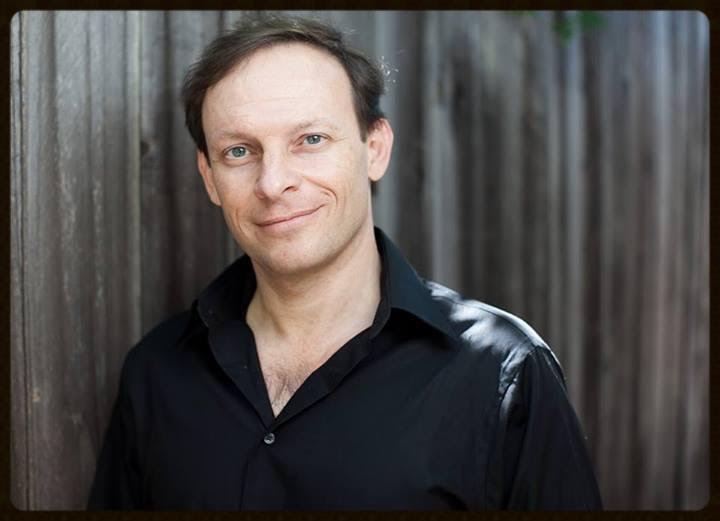 We have our long-time friend Jim Pearson to thank for putting WomenSing on Martín's radar 15 years ago. Upon Martín's arrival on the Bay Area musical scene in 2001, Jim was impressed with his qualifications, and was keen on mentioning the opportunity that opened up with WomenSing in mid-2002. The rest, as the saying goes, is history.
When asked to list the WomenSing accomplishments that have made him the proudest over his tenure, Martín says, "There are so many! I think both the Chorus America/ASCAP Alice Parker Award for adventurous programming and our appearance at the Chorus America national conference in San Francisco stand out, as well as our contributions to new music via our Youth Inspiring Youth-Commissioning Emerging Composers project. But the musical moments are the ones that make me the proudest as an artist: performing at the National Cathedral in Washington, D.C., our powerful Britten Missa Brevis at the Green Music Center, our heartfelt recording of Bright Morning Stars Are Rising.
Asked if there had been any surprises during his WomenSing journey, Martín answers, "Life and music are full of surprises. WomenSing is no different. Alice Parker's response to our Nigra Sum at the Chorus America conference was unexpected ("the most beautiful version I've ever heard"), as were the concerts when we tackled seemingly impossibly challenging pieces such as The Wendigo, or Poseidon's Steeds. And the almost overwhelming displays of affection in Italy in 2016 after our performance of Still I Rise.
Martín shares a little of his future plans by saying, "I'm on a path of exploration, musically and otherwise. I've become engaged recently with several causes that are dear to me, and hope to be able to volunteer in meaningful ways. Stay tuned!" And as for his wishes for WomenSing going forward, he says, "WS has been so very good to me and I hope I've been good for WS. We've accomplished together many goals, and touched many lives with our music. My heartfelt wish is that WS will flourish and thrive under new, dedicated, and inspired leadership. 
For our part, we at WomenSing want Martín to know that, yes, indeed, you have been beyond "good for WS." Even as we look forward to new musical pursuits, we will miss you and always consider you a crucial member of our WS family. While all of us share in good memories and good wishes, below we share a few individual ones:
Martín has expanded my appreciation for choral music and increased the joy of singing for me. I will always be grateful for the "southern exposure."               - - Gail Doering
Thanks for all the sweet memories! So many highlights; memorable concerts, our first poets and composers from River of Words, extraordinary trips, hauling harps in Argentina, singing in cliff-side caves in Spain, river runs and mountain climbs in Montana and ... your dancing, your parents greeting us in Washington DC. And who can ever forget the trip to stage left at FCCB! And always there was the music, such beautiful music. You gave us your gifts, the poet and musician in your heart  left us richer, with treasures to share. I wish you glorious adventures ahead. Te quiero! -Patty Murray
Martín, I wish you much happiness and success as you travel new roads. WomenSing was indeed very fortunate in many ways to have had you as an Artistic Director. -Ann Dzuna
Whenever I think of Martín, I will always remember singing Amazing Grace in the Alps. Thank you for this and so many other "mountaintop experiences." Martín; we wish you many, many more! -Teresa Caldwell
Singing under your direction is like a voice lesson every week-I've learned so much and had so much fun. Bright Morning Stars will always be special to me, although there are so many other musical highlights along the way. On top of your musical artistry and ability to teach, you are truly a special, caring human being. We will miss you! -Laura Fischer
It seems only yesterday a young Martín Benvenuto became Artistic Director of WomenSing and raised us to new heights. Lots of great tours and choral highlights, but traveling to his home country of Argentina was the greatest experience. I will miss our Stage Plot sessions followed by the reward of a delicious dinner!  Good luck and keep in touch!  -Jules Campbell
Working side-by-side with Martín as WomenSing's chorus manager has been both a joy and an incredible opportunity to learn and refine my ability to provide effective arts administration. I am really going to miss our weekly calls, Martín! -Camille Couture
So many wonderful memories... You have helped each of us to grow and share WomenSing's beautiful music with each other and with our families. I am grateful for your gift of patient, artistic excellence-always pushing us further than we ever thought we could go. I wish only happiness and fulfillment for you as you start this new voyage in your life. We will hold you dear to our hearts, as we send you on your way. -Diane Griffin