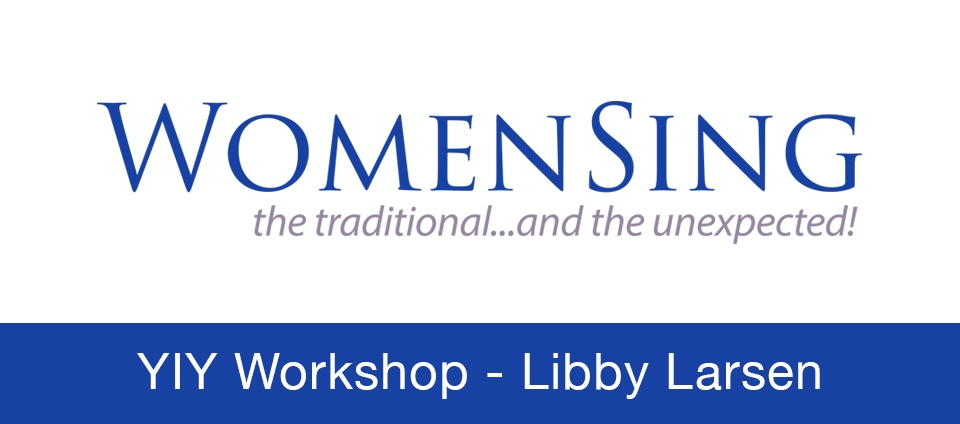 Join us on Saturday, April 30 for the 2011 Youth Inspiring Youth Composers' Workshop with YIY composers Lauren McLaren and Nick Norton and teaching artist Libby Larsen. WomenSing will also be joined by the Women's Ensemble from Miramonte High School and Bella Voce from Acalanes High School for the double chorus piece by Lauren McLaren.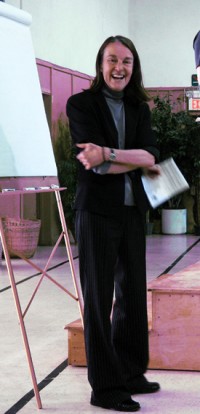 The workshop represents the final stage of the composition process where the composers have an opportunity to hear their works performed for the first time by WomenSing. At this rehearsal composers work with mentor Libby Larsen and artistic director Martin Benvenuto to fine-tune their pieces in real time. Singers pencil the changes into their scores and then sing the music immediately to determine whether or the changes have merit. The synergy among all the players is fascinating to watch and hear as the compositions evolve and all the participants gain a better understanding of the musical intent of the piece and the reality of performance. The workshop is free to the public, but reservations are required.
Saturday, April 30
9:00 AM to 12:30 PM
Veterans Memorial Building
3780 Mt. Diablo Blvd, Lafayette
Open rehearsal (join and depart at the times of your choice)
9:15 – 11:15 Moon Songs by Nick Norton
10:30 – 10:45 break
11:15 -12:30 Precious Pearl by Lauren McLaren
There is no charge for the workshop, but reservations are required.
Please email WomenSing at [email protected] so we can set up a chair for you!