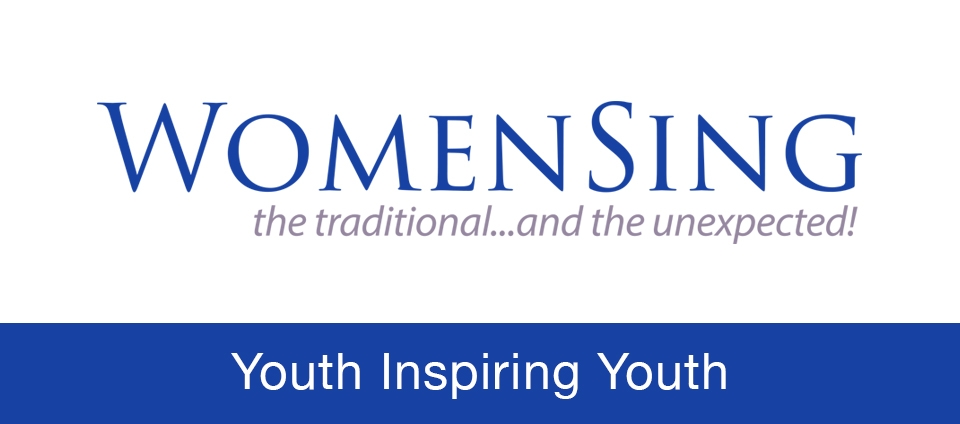 On Friday night, April 11, 2014, great music will be made. But not in the usual way. You will not sit back comfortably in your seat, waiting for beautiful tones to wash over you. Rather, you will be on the edge of your seat, making silent – or not so silent – recommendations to the choruses before you, waiting anxiously to see what might happen next.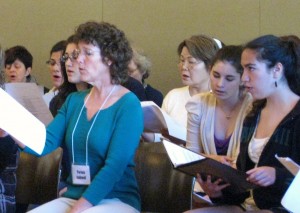 This event is not a regular concert. It is the magical Youth Inspiring Youth workshop where new compositions by talented young composers make their trial debut and are tested by singers. Consider the challenge these composers face. How would you set the following to music?
Gently opening rosebuds/born for the first time in months/turning leaves lively green.
Or what about this?
One of many stars/in faraway galaxies/one of many stars/but our only sun.
That text is from Ten Ways of Looking at the Sun, an award winning River of Words poem. It was written by Sophie Anderson when she was 13. Sophie, now a cellist living in Seattle, is very excited about having her poem set to music.
Our composer Jordan Nelson, was moved by the powerful imagery and emotion in this poetry and the variety of moods and perspectives. With Sophie's enthusiastic support, he selected part of the text for composition and rearranged it for musical impact.
The two expert clinicians leading this workshop are Martin Benvenuto, WomenSing's own Music Director, and Cristian Grases. Cristian is an award-winning composer with extensive experience as a choral conductor. He is an assistant professor of choral music at USC in Los Angeles.
Jordan will present his draft composition to our two expert clinicians and the assembled choruses at Friday night's workshop. Anyone interested in music will find what follows to be a wonderful, informative experience. The composer will hear his composition being sung for the first time. There will be much discussion regarding singer reactions, changes in time signatures and different possibilities for emphasis. It is a unique collaboration that will fascinate the music lovers and performers present.
Chris Castro, our second Youth Inspiring Youth composer, has created his choral setting for WomenSing. Chris, having earned his B.M. from the Julliard School and currently at UC Davis as a graduate student in music composition, will then hear this choral piece,Poseidon's Steeds. sung by WomenSing, and the workshop's creative process will be repeated. This full and stimulating evening will conclude with a half-hour workshop on other WomenSing repertoire with Cristian Grases taking the baton.
Observing and absorbing this fascinating process is an experience not to be missed. We've allowed a full three hours from 6:30 – 9:30 P.M. But you don't need to stay for the whole thing. From the audience point of view, another beauty of the workshop is that you can arrive whenever convenient and stay for as long (or as little) as you want.
This workshop is part of WomenSing's inaugural