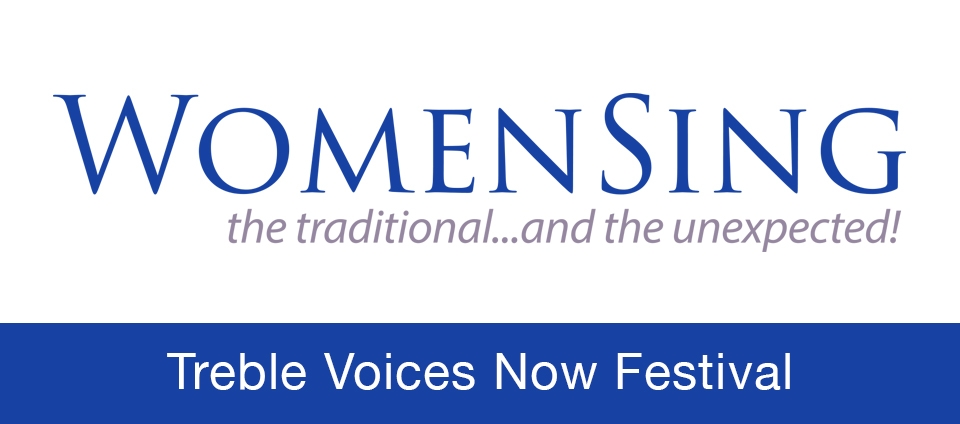 Many music lovers in and around the Bay Area are choral singers and enjoy attending the concerts of a long list of choral organizations that so beautifully perform in our area. Now there is an opportunity for singers, composers, conductors, music educators and general public to enjoy a new choral festival. This inaugural festival, Treble Voices Now, hosted by WomenSing, will explore contemporary classical music that is specifically written for upper-voiced choirs.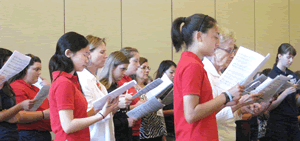 On Friday, April 11th and Saturday, April 12th at the Lafayette-Orinda Presbyterian Church, WomenSing will be joined by the Advanced Performing Chorus of the Contra Costa Children's Chorus and both Bella Voce and the Women's Ensemble from Acalanes High School.
The Festival begins with the Youth Inspiring Youth Workshop on Friday at 6:30 p.m. Audience members will enjoy watching the process that occurs to fine-tune two new compositions from this year's Youth Inspiring Youth – Commissioning Emerging Composers competition winners, Chris Castro and Jordan Nelson. Members of WomenSing will perform Chris' piece while all the choruses present are involved in Jordan's piece. The young composers will describe their works and explain such structural decisions as key changes and particular phrasing with the poetry and text in mind. The singers will become involved in trying out proposed changes as composers and our clinicians experiment and arrive at the next stage of the product.
On Saturday morning, the Festival continues with a new set of activities designed to offer an intimate view of how choral pieces are created and rehearsed. There will be two "Meet the Composer" forums where members of the audience can hear from our two Youth Inspiring Youth composers, Jordan Nelson and Chris Castro, about their experiences as composers and musicians. The discussion will not be limited to their work on the YIY pieces and each session will have a Q&A period. The "Meet the Composer" session takes place at 11:00 and will be repeated at 11:45.
Also on Saturday morning between 9:30 and 12:30, our guest clinician Cristian Grases will lead 40-50-minute clinics with each of the four TVN choirs separately. The singers and Cristian will work on important pieces from each chorus' repertoire of contemporary music.
The gala concert that concludes the Festival will be at 3 p.m. All the participating choruses will showcase their own innovative repertoire. The new YIY compositions – still in progress – will be introduced to a broader audience. There is no charge for any Festival activity. All events are free!
You are Invited! 
Join WomenSing and the Treble Voices Now choirs on Friday evening, April 11th from 6:30 to 9:30 to listen in on the Public Workshop with clinicians Martín Benvenuto and Cristian Grases. Then return on Saturday morning, April 12th to observe Clinics where the guest choirs explore their own contemporary repertoire and meet the YIY composers. You are especially encouraged to attend the Festival Concert, which showcases all the choirs, on Saturday, April 12th at 3:00. Hear each choir perform its own material, culminating in workshop performances of the Youth Inspiring Youth compositions. All the events at the Treble Voices Now Festival take place at the Lafayette-Orinda Presbyterian Church in Lafayette, located at 48 Knox Drive, and are free! For more information visit: www.womensing.org.