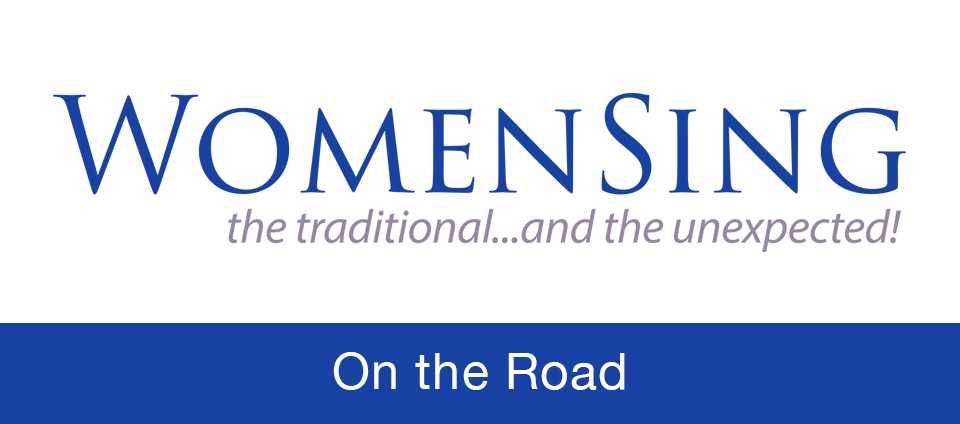 WomenSing is thrilled to take our music on the road this July to Missoula, Montana for the International Choral Festival. Held every three years, this Festival has brought outstanding choirs together since 1987. And international isn't just a tagline; as Martín Benvenuto, Artistic Director for WomenSing, points out, "WomenSing will be joining many fine ensembles from Australia, Canada, Costa Rica, Congo, Estonia, Finland, Germany, Poland, Russia, South Korea, Switzerland, Taiwan, the U.S., and Zimbabwe."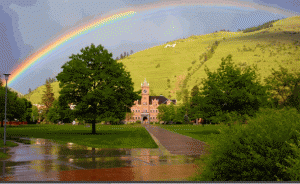 But the diversity doesn't stop there: the musical selections are just as ambitious. In 2009, for example, the music included ancient Georgian chants, German waltzes, a Swedish wedding march, and even Dancin' in the Street performed by a South Korean choir. For our part, WomenSing will perform songs from several continents and styles, including our newly commissioned Youth Inspiring Youth piece, Hay Un Rio Oscuro.
A non-competitive showcase, the Festival invites only the best of the best choirs to perform in Missoula. Once they arrive, there's a very special tradition that highlights the spirit of this festival: community members open their hearts and their homes to visiting international singers to create lasting relationships. This results in a one-of-a-kind community event based on local hospitality and mutual understanding.
In that same community spirit, not only do choirs reach out to audiences, but they also reach out to each other. Music, cultural understanding, and friendships cross continents and boundaries, helping to "bring the world a little closer, through music."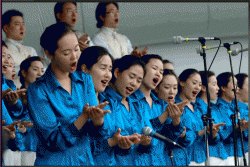 But wait, there's more! The Missoula area has something for everyone, offering superlative scenery and endless recreational opportunities. 
As Montana's most culturally diverse city, Missoula is known for its museums, galleries, dance companies, live theater, symphony orchestra and, 
of course, the International Choral Festival. Several WomenSingers have their own plans to travel onward to Glacier National Park or Yellowstone following the Festival.
This Missoula Festival is the latest in an exciting series of tours for WomenSing over the past several years: Washington D.C. in 2011, Spain in 2007 and Argentina in 2005. We always enjoy the camaraderie and adventures that touring brings, and those who can't participate revel in the tales told and wait anxiously for the next opportunity.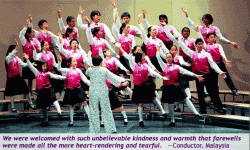 Patti Sax, WomenSing Tour Director, sums up our hopes for the Missoula tour experience: "We're excited to have the opportunity to hear choirs from 13 countries and to perform before appreciative audiences who gather in Missoula to hear excellent choral music. It promises to be a time of inspiration, artistic growth and bonding for WomenSingers. It's why we tour!"