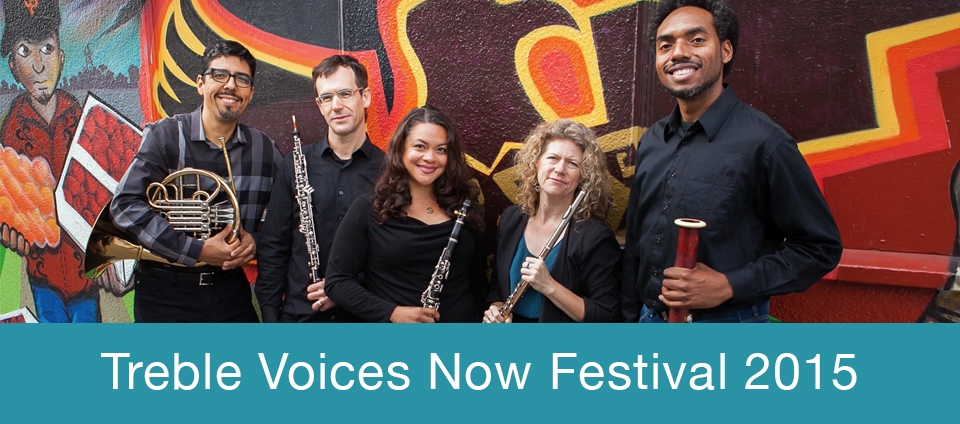 On Saturday, April 18, WomenSing will present its second annual Treble Voices Now new music festival, featuring the first public reading of Pirhekua, a new work by Mexican-born composer José-Luis Hurtado, jointly commissioned by WomenSing and woodwind ensemble Quinteto Latino.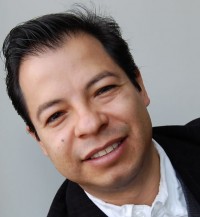 This lively work for woodwind quintet and treble voices is one of the traditional music genres of the native people of the state of Michoacán in the Southwest of Mexico. It means "song" in their language, Purhépecha. The piece takes fragments from different popular tunes and the characteristic rhythmic pattern combining them with a more elaborated harmony as well as occasional dissonances to make it sound as a "banda de pueblo."
Treble Voices Now offers the public an opportunity to participate in a free public workshop with composer Hurtado and guest artists Quinteto Latino (Armando Castellano, artistic director). After the workshop, the public is invited to the Festival Concert featuring WomenSing, along with the Contra Costa Children's Chorus and Acalanes High School's Bella Voce and Women's Ensemble. Both of these events are free and open to the public! This is a wonderful opportunity to invite your friends and family to hear amazing new choral music.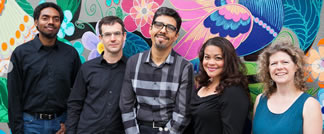 The Treble Voices Now Festival will take place on Saturday, April 18, 2015, at the Lafayette-Orinda Presbyterian Church, 49 Knox Drive, Lafayette. The Public Workshop begins at noon and ends at 1:30 p.m.; the Festival Concert begins at 3:00 p.m.
About José-Luis Hurtado. Hurtado is a prize-winning composer and pianist whose music has been performed worldwide, and is a passionate advocate for new music and Latin American composers. He holds a PhD from Harvard University and is currently Assistant Professor of Theory and Composition at the University of New Mexico.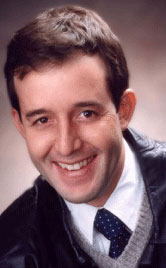 About Quinteto Latino. This unique group of talented artists blends the energetic rhythms of Latin American music with the sonorous sounds of woodwinds. One of the group's primary goals, under the direction of Armando Castellano, is to bring Latin American music to new audiences.
About Cristian Grases. Cristian Grases joined the USC Thornton faculty in the Fall 2010 semester as assistant professor of choral music and conductor of the USC Thornton Concert Choir. Dr. Grases is an active guest conductor, clinician, adjudicator, and conducting pedagogue in North and South America, Europe, and Asia.