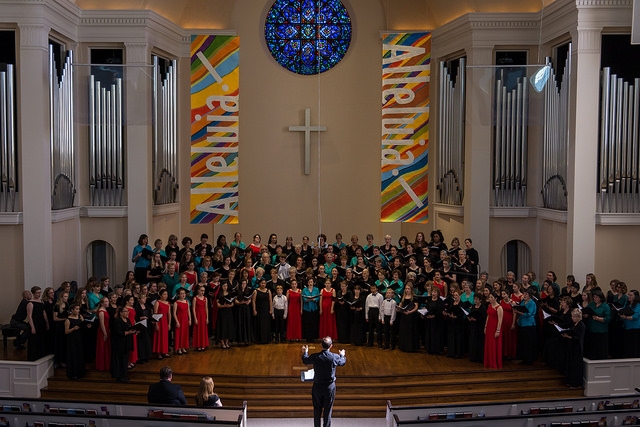 Community is one of WomenSing's defining values. It helps drive our mission, enhances our musicianship, and creates the unique experience that is WomenSing. Our recent Treble Voices Now Festival celebrated that value and highlighted the many ways WomenSing, our friends, and our supporters embody it.  Our festival artistic team, Youth Inspiring Youth composer, and participating choirs became a community of collaborators, working together to bring a new composition to life. Our adult choirs formed a sympathetic community of fellow singers, brainstorming ideas for meeting challenges and achieving goals. All participants joined the community of appreciative listeners, as each choir shared their individual repertoire at the festival concert. 
Underpinning it all were the dedicated community of singers, friends, and supporters who made Treble Voices Now 2016 possible. Over fifty volunteers and even more generous donors and sponsors made up that special community. So as we celebrate the success of another Treble Voices Now festival, we celebrate our wonderful and far-reaching community.
We truly are better together!