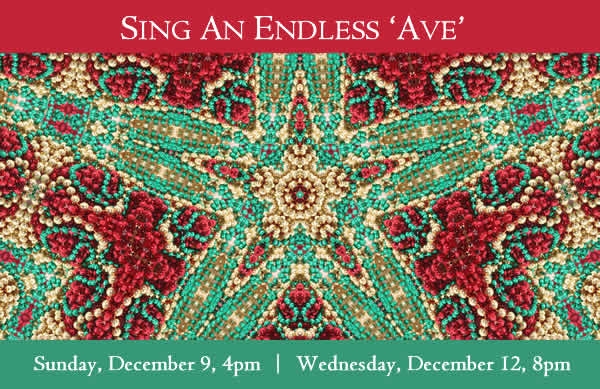 The combination of steel drum and WomenSing is unexpected, but perfect for Sing an Endless 'Ave,' WomenSing's holiday concerts! You'll be eager to samba and calypso as we go "Latin fusion" with two movements from Glenn McClure's St. Francis in the Americas: A Caribbean Mass. Along with these and other Latin-infused pieces, the program explores the endless eclectic possibilities of seasonal song with two Benjamin Britten carols, an audience sing-along, a sparkling arrangement of the buoyant English carol I saw three ships, and much more!
In addition, the program will offer Proface, Welcome! a selection from WomenSing's upcoming CD release: Songs from the Old and New World. The CD will be available in early December, and can be purchased from the web site and at these holiday concerts.
Sing an Endless 'Ave' will leave you dancing long after its celebration.
Sunday, December 9, 4 pm
First Presbyterian Church Oakland
2619 Broadway
Oakland, CA 9461
Wednesday, December 12, 8 pm
Lafayette-Orinda Presbyterian Church
49 Knox Drive
Lafayette, CA 9454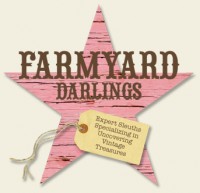 New!! You can also buy tickets in person at Farmyard Darlings in Lafayette. Boss Ladies Carole Sinclair & Kim Berry are "expert sleuths specializing in uncovering vintage treasures." You'll find them at 3295 Mt. Diablo Boulevard in the cottage at the back of Mt. Diablo Nursery.