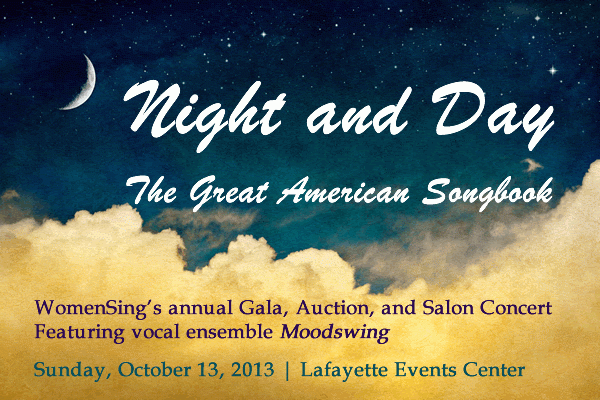 Save the date for WomenSing's annual Gala, Auction, and Salon Concert on Sunday, October 13 at the Lafayette Events Center.
This year we're delighted to feature Moodswing, a vocal jazz group from the San Francisco Bay Area that presents a wide variety of jazz genres, both accompanied by rhythm section and a cappella. Moodswing formed in Fall 2004 and has been delighting audiences ever since. Moodswing will celebrate the Great American Songbook with songs by Gershwin, Arlen, Rogers & Hammerstein and others in fresh arrangements that will delight and tantalize you.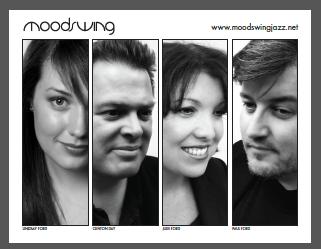 Join us for an evening of exciting entertainment, delicious food, fabulous wine, a raffle, and a rousing auction to benefit WomenSing.
Featuring Moodswing
Sunday, October 13, 2013, 4 to 7 pm
Lafayette Events Center
3780 Mt. Diablo Blvd.
Lafayette, CA 94549
General Admission: $50