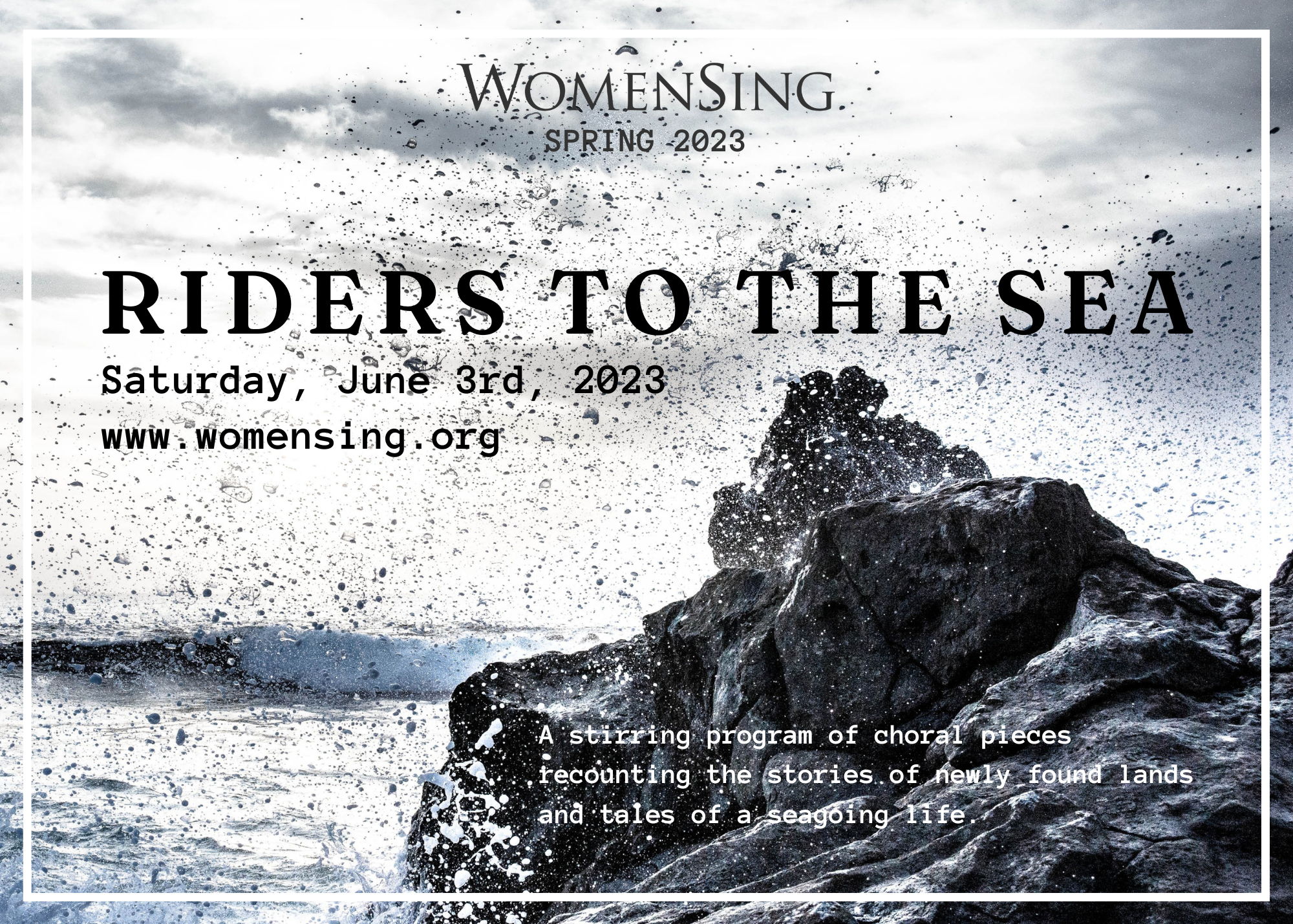 Riders to the Sea
WomenSing's Spring 2023 Program
WomenSing's June choral program takes listeners on a journey to rugged, newly found lands and offers tales of seafaring adventure and exploration. The choir will present Schumann's gorgeous Meerfey, a siren song from mermaids to sailors, along with Untraveled Worlds, a stirring contemporary setting of Tennyson's poem Ulysses that reminisces about his far-ranging travels and muses about what it means for a hero to journey into old age.
Tundra paints a picture of the Hardangervidda mountain plateau in Norway; a "barren and intensely beautiful landscape" where, according to contemporary composer, Ola Gjeilo, it's "easy to feel that you are treading on sacred ground." Terre-Neuve evokes the wild, natural elements of Newfoundland and its ancient mysteries.
The program takes its name, Riders to the Sea, from a little-known R. Vaughn Williams opera that tells the heart-wrenching story of a woman who has lost nearly all the men in her life to the sea. Artistic director, Ofer dal Lal, has woven together excerpts of this opera to create an uninterrupted aria for the grief-stricken protagonist, accompanied by a wordless chorus. Join WomenSing for another program of traditional and unexpected musical pleasures to launch the summer.
Event Information
Saturday, June 3 at 4:00pm PT
St. Andrew's Presbyterian Church

1601 Mary Drive
Pleasant Hill, CA 94523
Ticket Information
$15 – Under age 18
$30 – General Admission
$40 – WomenSing Supporter
Health and Safety
WomenSing members are vaccinated against COVID-19. We strongly recommend vaccinations and masks to protect you and all audience members.