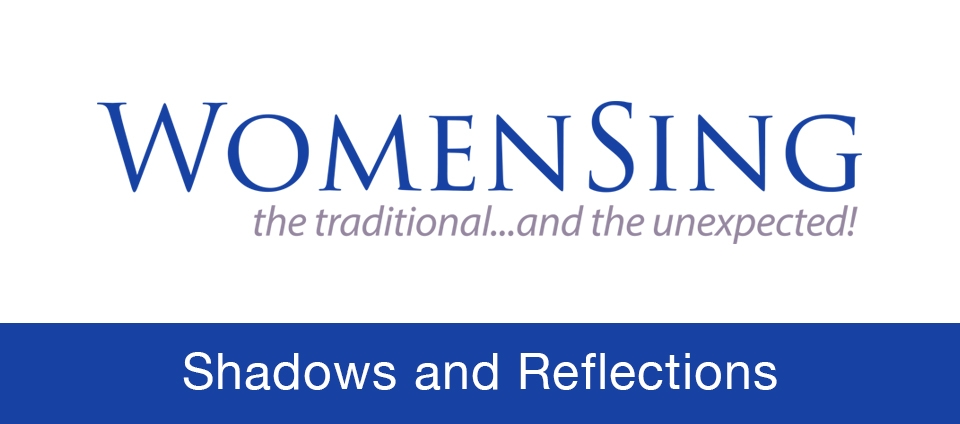 Shadows and Reflections, WomenSing's spring concert, is just around the corner, so mark your calendars and make sure not to miss it. The program includes the premiere of Jack Henry's Sombra del Mar (part of the Youth Inspiring Youth project), Eric Whitacre's sensualShe Weeps Over Rahoon, lush double choir sonorities, and works by Schubert, Paulus, and Okamura.
New opportunity to support WomenSing
WomenSing is excited to add another opportunity for your ticket purchases. Our new "Ticket Plus" program offers you the ability to purchase a premium $25 ticket and make a $25 tax-deductible donation to WomenSing at the same time. We are always grateful for the many ways you contribute to our financial health, and hope that you will support this new program.
Please email [email protected] for more information about the Ticket Plus program.