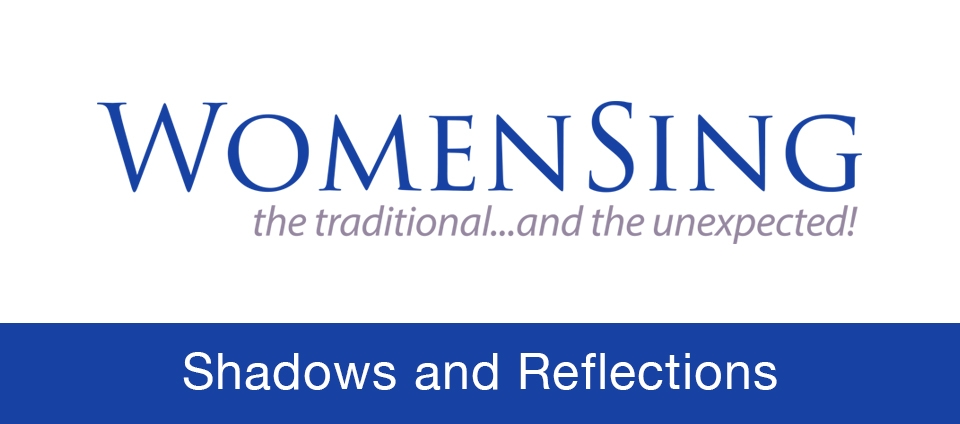 It's all about the music, as WomenSing brings together pieces that illuminate emotions and places, the familiar and not so familiar. Join us this Sunday, March 28, at St. Mary's Chapel, as we welcome the spring with Shadows and Reflections.
Der 23.Psalm, a major landmark of the treble repertoire by Franz Schubert, dates from 1820. Set to a German text which was translated from the Hebrew by Moses Mendelssohn, philosopher, scholar and grandfather of the composer, Der 23.Psalm is known for its wonderfully expressiven melody.
Together with Kodály, Lajos Bárdos laid the foundations of 20th-century Hungarian choral music. Cantemus, written in 1977 to words by the composer himself, draws on both Renaissance polyphony and Hungarian folk music, creating a lively tribute to the simple yet profound joy of singing.
Sakura Sakura is a traditional Japanese folk song depicting spring, the season of cherry blossom. The innovative and harmonically rich arrangement by Dwight Okamura was written for the San Francisco Girls Chorus.
Sombra del Mar was commissioned by WomenSing in 2009 as part of its Youth Inspiring Youth project. Poet Alejandro Yañez from Merced, was a finalist in the 2008 River of Words competition. Jack Henry's setting evokes the heartfelt mood of the poem.
Listen to this beautiful reading by Aiden Gillen of James Joyce's poem, She Weeps Over Rahoon. Set to music by American composer Eric Whitacre, this is a ponderous but warm piece that conveys an extreme depth of feeling.
We continue in 2010 with our featured composer program, introducing Stephen Paulus. Based in Minnesota, Paulus has been hailed as "…a bright, fluent inventor with a ready lyric gift." (The New Yorker) In Day Break, Paulus provides an anonymous poem from a tribe in northern Australia with rugged yet lyrical melodic lines underlined with energetic rhythms provided by piano and percussion.
This is just a portion of the music you will hear when you join us this weekend at "Shadows and Reflections."