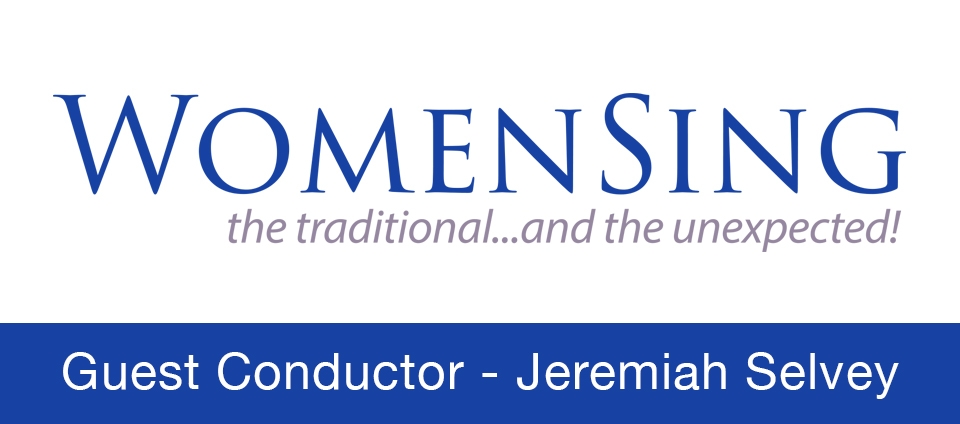 While Martín Benvenuto takes a well-deserved sabbatical this fall, WomenSing looks forward to the opportunity to work with guest conductor Jeremiah Selvey as we prepare for our December performances. These concerts, titled In Lumine, will feature music with a direct or indirect reference to light, emphasizing women composers, arrangers, lyricists, and poets. Jeremiah says he looks forward to introducing a little bit of a different flavor to the group, while maintaining WomenSing's high standards until Martin returns in January. He enjoys working with the adaptability and range of qualities of women's voices, from bright and brassy to bell tones to deep sounds, and is particularly excited about the opportunity to work with and develop the alto sound. He knows a little something about the alto voice — he recently performed as alto soloist in the Bach Magnificat.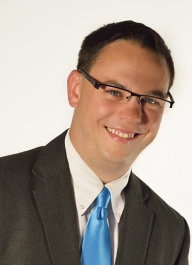 Jeremiah's artistry as a conductor is highly regarded for beauty and precision, and he is noted for his keen sense of programming. He is the current Artistic Director and Conductor for The Oakland East Bay Gay Men's Chorus. He previously served as Guest Artistic Director for the choirs of the Windy City Performing Arts in Chicago and has also conducted the University of Washington Men's Glee Club and Summer Chorale. He has served as assistant conductor of University Chorale and University Chamber Singers, two of the University of Washington's top choral ensembles. As a singer, Jeremiah is active as a countertenor and baritone soloist. In addition to his solo work in the Bach Magnificat, he recently performed as a baritone soloist for a work commissioned for women's choir and his voice.
Jeremiah is a doctoral candidate at the University of Washington in Seattle. At the university, he assisted in teaching undergraduate and graduate conducting and choral technique courses. His dissertation is a comparative examination of perspectives on conductor and choral expression among seasoned choral conductors, experienced choir members, and average audience members. It will explore the implications of these perspectives on the teaching of conducting, rehearsal methodology and technique, and audience engagement and education.
Jeremiah began his musical journey playing the piano and singing at a Baptist Church in Spain, where he was born. Although he started music at a young age, he did not become serious about music until high school, when he attended school in Tennessee, Spain, and Indiana—three schools in three years! The cultural shifts between schools, as well as the usual difficulties of being the new kid, led him to the conclusion that the only thing dependable in his life was music, and he plunged in wholeheartedly. Following the international path set for him at a young age, Jeremiah's musical career has led him to performances and tours in Canada, New Zealand, Australia, Italy, Spain, Venezuela, Mexico, England, Ireland, and Scotland.
In addition to conducting, teaching, and performing, Jeremiah cofounded and acts as vice president of Chorosynthesis, a national nonprofit corporation, whose mission is to create an atmosphere in which the American choral community can grow and change through the four pillars of collaboration, sustainability, innovation, and excellence in the choral art. Chorosynthesis aims to find and address the needs of the choral community so that all its members—educators, artistic directors, and singers—can be at the top of their game.
In his spare time, which he claims to have in spite of his busy schedule, Jeremiah enjoys hiking and backpacking, traveling, cooking, and good wine. His schedule allows more often for the latter two, which are enhanced by another of his favorite things—the company of good friends.
We look forward to a fall of wonderful music, artistry—and light.