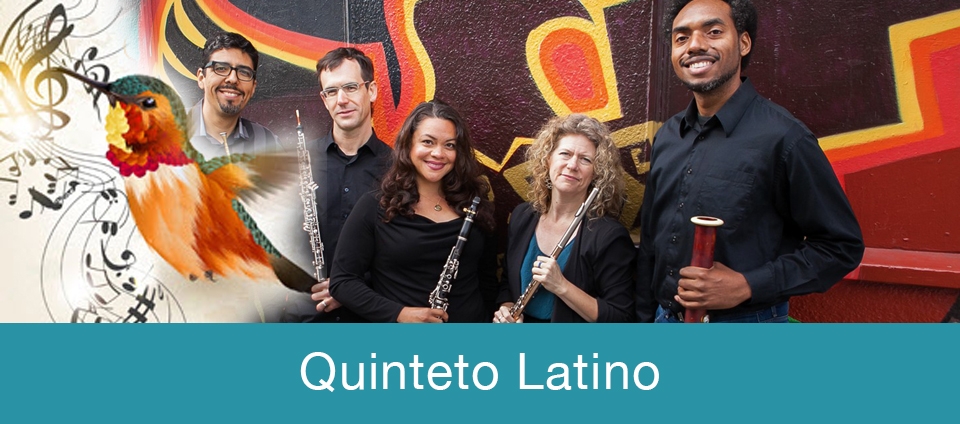 In the spirit of offering audiences innovation and variety, WomenSing is embarking on a creative collaboration unlike any the chorus has done before. This year WomenSing is joining with woodwind ensemble Quinteto Latino to co-commission and perform a new work by Mexican-born composer José-Luis Hurtado. Fittingly, this new work will have its first public reading at Treble Voices Now, WomenSing's own new music festival, on April 18, 2015, and its world premiere at our Southern Exposure III concerts in June, 2015. The June concerts will complete WomenSing's three-year exploration of Latin American music.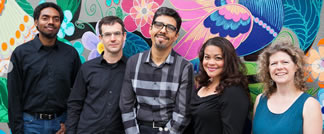 Quinteto Latino is familiar to WomenSing's audiences from the quintet's exciting performance at our 2012 Gala fundraiser. This unique group of talented artists blends the energetic rhythms of Latin American music with the sonorous sounds of woodwinds. Director Armando Castellano remembers the satisfaction of performing that program of all Latin American music for an appreciative audience of WomenSingers and guests, fulfilling one of the ensemble's primary goals of bringing Latin American music to new audiences.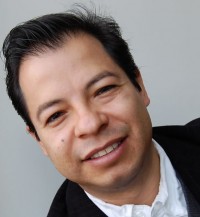 The co-commission with WomenSing touches on another part of Quinteto Latino's mission, to advocate for Latin American composers. Castellano says he loves WomenSing's creative programming and is very excited that the chorus is commissioning a Mexican composer, José-Luis Hurtado. Hurtado is a prize-winning composer and pianist whose music has been performed worldwide, and is a passionate advocate for new music and Latin American composers. He holds a PhD from Harvard University and is currently Assistant Professor of Theory and Composition at the University of New Mexico.
This novel collaboration will be a unique opportunity for audiences and participants at both the Treble Voices Now festival and WomenSing's June concerts. Both singers and audiences will experience not only a new composition, but its expression with the combined forces of choirs and woodwinds. It will be a new experience for Quinteto Latino, as well, and the ensemble is excited to participate. "Voices sound different with woodwinds and vice versa," Castellano explains. "We all grow a lot when we perform across genres. It's a chance to hear yourself in a new way."
WomenSing invites you to hear the chorus "in a new way" as we learn and perform this collaborative work at our festival and Spring concerts in 2015, and to help support this and all aspects of WomenSing's artistic mission.