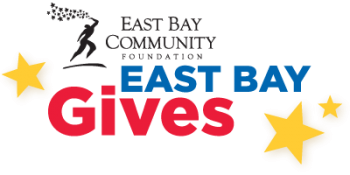 We did it!  We set our sights high with a goal of engaging 100 supporters to join us for East Bay Gives and you stepped forward to help us achieve our goal. 
We are humbled and honored by our members, family, friends and fans who chose to give to WomenSing on this important day.  We are thrilled to be able to claim the full $5,000 of our matching gift grant.  In spite of technical difficulties with the East Bay Gives website, WomenSing was excited to be participating along with 500 other local non-profit organizations during this local day of giving.  As a group, the non-profit organizations raised over $850,000.  
What an impressive accomplishment and testament to our community's commitment to support the valuable services these organizations provide to the East Bay.