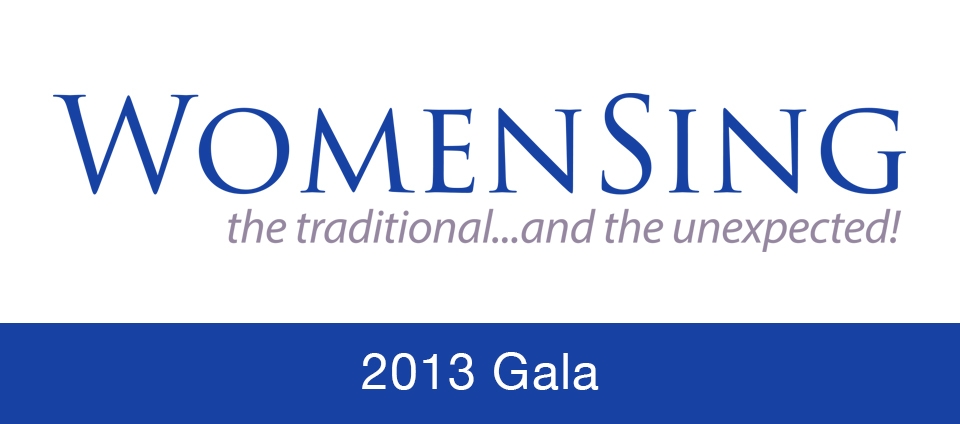 This year's WomenSing Gala on October 13 pays tribute to the Great American Songbook and to the positive value of obsession. We've named the Gala Night and Day because a few lines from that iconic song have become our unofficial motto: Whether near to me or far/It's no matter, darling, where you are/I think of you day and night.
That's right! Night and day, we are obsessed with making sure our guests have a unique and special Gala experience!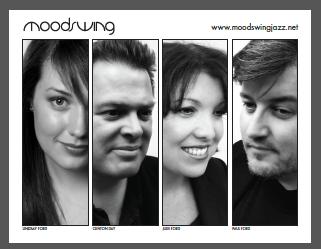 We will offer you an amazing Salon Concert by four jazz vocal stylists obsessed with the Great American Songbook of the 1930's and 40's. Lindsay, Clinton, Julie and Paul are Moodswing. They specialize in close, tight harmonies and their technique runs the gamut from playful vocal gymnastics to powerful and haunting deliveries. Often, they create their own song arrangements to get precisely the sound they want. Come and hear Gershwin, Arlen, Rogers & Hammerstein and others in a wide variety of jazz genres that will delight and tantalize you.
Ample food and drink will also delight and tantalize. Our caterer has years of experience creating exceptional canapés and sweets. For wine, we have selected Livermore Valley legend, Concannon Winery. Concannon's long history demonstrates an obsession with excellence. You will savor every glass!
Last year's gala and auction.
While enjoying food and drink, explore the sumptuous feast of irresistible silent auction items. You will find enticements from get-a-way holidays to elegant dining, beautiful jewelry, fine wines, great entertainment and more. Last year, we had nearly 150 items. This year, we hope to have more. Think Incline Village, Disneyland, a luxurious Four Sisters Inn. Let your obsessions run wild. You just might collect a few treasures at bargain prices and every dollar supports WomenSing's artistic programs!
Of course, the options include several of our popular WomenSing theme parties. Attend a karaoke party, a Pub Night, Downton Abbey Re-dux and/or an Argentinean Asado hosted by our beloved maestro! These parties sell out so be sure to buy your tickets during the silent auction.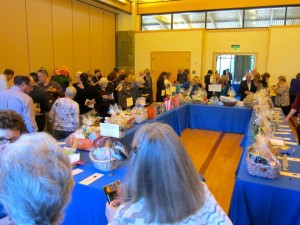 A glimpse of last year's spread.
FOR THE FIRST TIME IN GALA HISTORY, THOSE WHO LOVE AUCTIONS CAN ENJOY A SPECIAL ONLINE AUCTION OF EXCLUSIVE ITEMS THAT WILL ONLY BE OFFERED ONLINE. THE ONLINE AUCTION STARTS OCTOBER 1 AND ENDS OCTOBER 12. WATCH FOR EMAILS WITH MORE SPECIFIC INFORMATION. ALL ARE WELCOME TO BID, WHETHER OR NOT ATTENDING THE GALA.
Needless to say, musical nostalgia, a delicious repast and delightful bargains are a very pleasurable combination, but don't forget that the Gala extravaganza has a serious purpose. The money raised is invested in the artistic activities of Womensing – your outstanding Bay Area women's chorus. Every dollar helps defray the costs of the Youth Inspiring Youth composer competition, scholarships to make sure all Chorus members can participate in every activity, training opportunities with singing experts, and commissions for new works to introduce to our East Bay audiences.
In short, we are obsessing Night and Day about the Gala; but the results will help our 53 singers raise their voices in song for months to come. Polishing every song, rehearsing until we know we have it right – that's our obsession too! We only have space for 150 guests. If you have not already made your reservation, don't delay. Thank you!