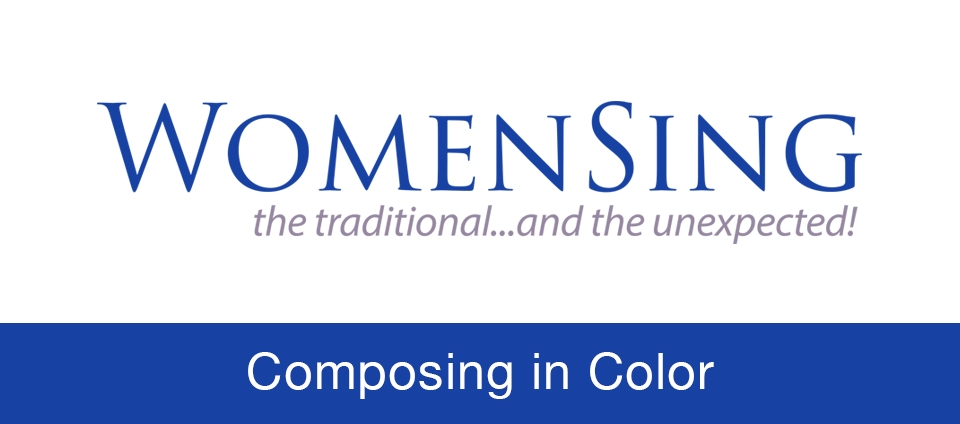 On April 20, WomenSing will meet with Julia Seeholzer, winner of the 2013 Youth Inspiring Youth competition, and her mentors, American composer Libby Larsen and Venezuelan composer Cristian Grases, to fine-tune Julia's new work, Hay Un Rio Oscuro. The composition uses as its text the River of Words award-winning Spanish language poem of the same name by Michelle Diaz Garza and Rosa Baum. As a native English speaker, Julia says she faced some particular challenges composing a choral work to Spanish text. Taking the poem as a whole, she worked carefully to ensure the right musical emphasis was put on the right parts of the poem, "since sentence structure sometimes differs from the English translation." She discovered that she occasionally needed to alter or change certain musical phrases so that the syllables were correctly separated and stressed.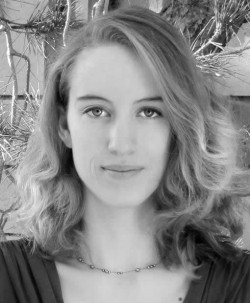 Julia Seeholzer, our YIY 2013 composer
In general, as Julia chooses a poem to set to music, she examines the poem's natural rhythm, reading the poem aloud to hear how the words flow together and listening to the descriptive nature of the language. She considers literal or figurative ways she can express the text through music. "After I've chosen the poem, I look for words or phrases that jump out at me, and play around with various melodies at the piano. Slowly, this turns into a sketch for the piece."
Color also influences Julia's work. For her, sounds usually conjure colors, which in turn inspire the next notes. "A chord or melody brings to mind either a single color or as many as four or five at the same time. These colors tend to guide me sonically towards the next part of whatever phrase I'm working on. A piece can have a uniform color palette, or drastically different-colored sections."
Julia has received a myriad of awards, and that means she has had many opportunities to hear her work premiered. "I'm always incredibly excited to hear a composition performed for the first time. I love finding out if the piece sounds the way I envisioned it in my head." She says that she's just as surprised when a piece sounds the way she had planned as she is when a piece doesn't. "It's always a learning experience. I also love getting feedback from the performers, both on what works and what could be done better."
Currently taking a year between undergraduate and graduate studies, Julia is using her time to write music for herself. She's an avid reader, and loves yoga and dancing – "they're great ways to release academic stress for me." Other than that, "I'm a huge Lakers fan (I wish they were having a better season!)," and she enjoys spending time with her close friends and family.
You can learn more about Julia on her website, juliaseeholzer.com, and on WomenSing's Youth Inspiring Youth page. Even better, our workshop on April 20 is open to the public—come meet her in person!
Hay un Río Oscuro
Hay un río oscuro
En la alcantarilla de la calle
En frente de mi escuela.
Nació de la lluvia
Y ya no corre más.
Se queda triste
Con gotas de gasolina
Y un papel rojo
Que tiró un niño
Después de comer un dulce.
Pero aun triste y sucio
Lleva la sombra de mi cara
Las nubes andrajosas
Y en blanco y negro
Todo el cielo.
There is a dark river
In the gutter of the street
In front of my school.
It was born in the rain
And isn't flowing anymore.
It's sort of sad
With drops of gasoline
And a red wrapper
Some kid tossed
After eating a candy.
But although it's sad and filthy
It carries the shadow of my face
The tattered clouds
And in white and black
The whole sky.
Michelle Díaz Garza, age 9, and Rosa Baum, age 9
Watsonville, CA