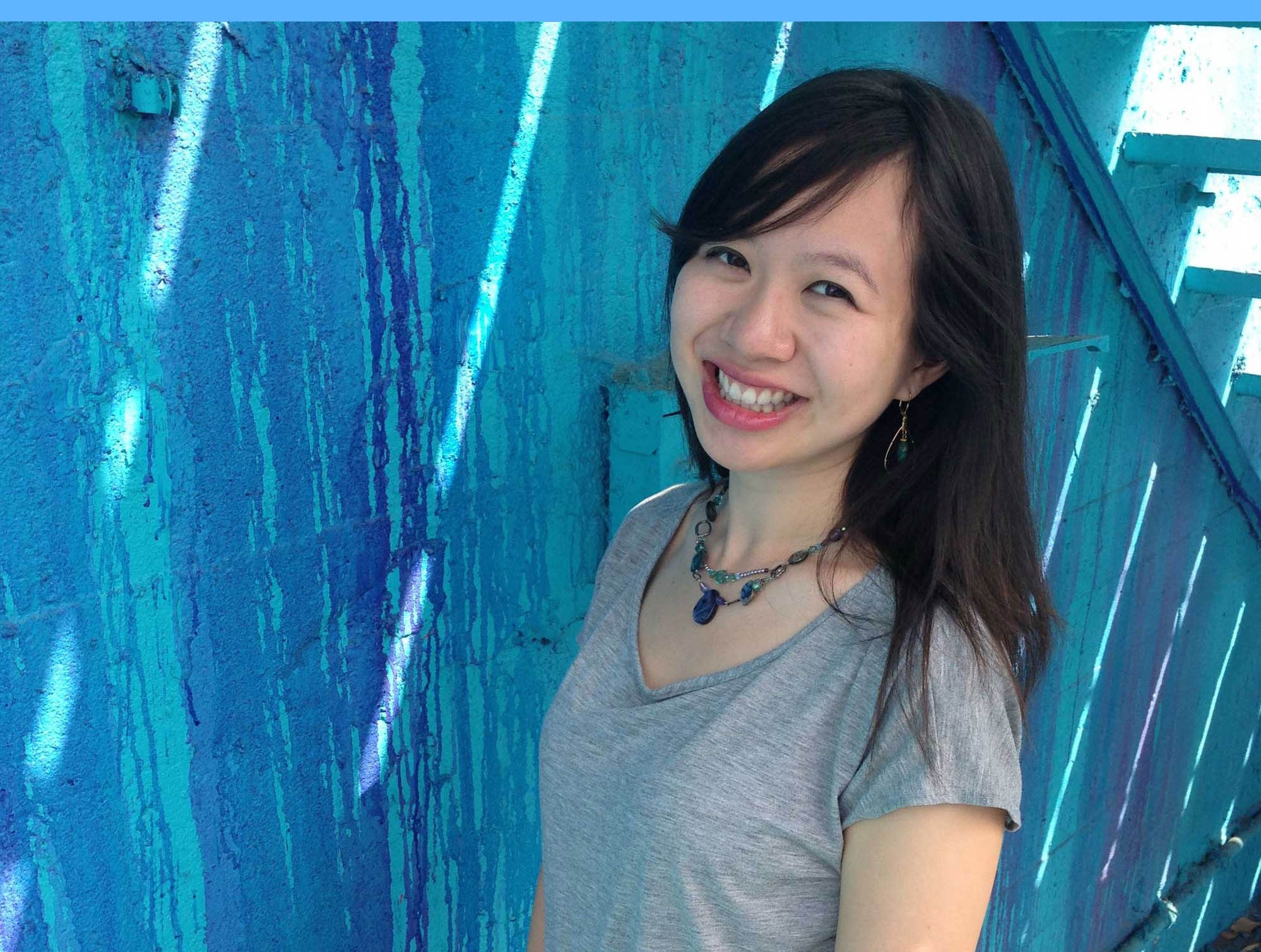 It's an understatement to say that Elizabeth Lim has been busy since her composition,Sisyphean, was commissioned and premiered by WomenSing as part of our Youth Inspiring Youth project. On February 17, 2013, VocalEssence, an internationally recognized Minnesota chorus, will premiere her piece, Lady Freedom Among Us, at their Witness: Marion Anderson event. The text of the piece is based on Rita Dove's poem of the same name, which Elizabeth chose because it spoke to her "with its imagery and powerful message of freedom."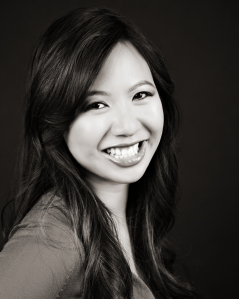 In May, Elizabeth's piece, Tempest, which VocalEssence read last year, will be premiered by The New Amsterdam Singers in New York City. Elizabeth was one of twelve composers selected from around the world to participate in ASCAP's prestigious film-scoring workshop with Richard Bellis, and she provided additional orchestrations for the score to National Geographic's Emmy Award-winning Great Migrations series. She's written an opera, co-composed a musical, and won Audience Favorite in a national Iron Composer competition. Currently, she's completing a string quartet, and is about to start a new orchestra piece as part of her dissertation as a doctoral candidate at Juilliard School of Music. As we said, "busy" doesn't do her justice.
Ms. Lim finds that each of the genres in which she composes—orchestral, choral, film, and even video games—has its own challenges. Choral music requires working with text, which "gives me a shape and form to sculpt." Film music is similar, "only the medium is visual, so I have to be aware of the characters onscreen, actions, and emotions, and try not to overwhelm all of them with the music." She says that orchestral music is probably the most challenging. "With orchestral music, I have to only think in terms of music: there are no temporal limitations like text or film, so I find that form is something I have to sketch out first. Once I've sketched a musical narrative, things become a lot easier." She loves working with melodies "as long as I've found a melody that I know will fit with the text, film, or orchestral piece, I know I'm good to go!"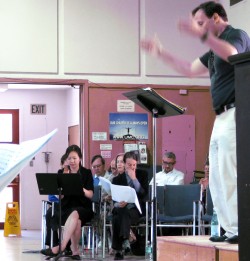 Elizabeth Lim and Libby Larsen follow their scores during the 2010 Composers' Workshop.
With so many projects waiting to be written, Elizabeth often works on more than one piece at a time. She prefers to work this way—if she has at least two projects going at the same time, she can switch to the second piece if she gets stuck on the first. "Oftentimes having that second project to distract me will help with writer's block, and when I go back to the first project I'll feel refreshed and inspired."
Elizabeth says she loved working with WomenSing and Youth Inspiring Youth. "The whole experience was wonderful, from getting the commission to write a piece for WomenSing, to picking a poem. Martín was great about being involved in the whole process and sending me detailed emails about what would and wouldn't work as well for choir." At the time Elizabeth was new to writing for choir and the experience provided her with valuable guidance.
In spite of her busy schedule, Elizabeth insists she does have spare time, which she spends going to movies and, as a "huge foodie," going out in New York City looking for good food. As for us, we're looking forward to more wonderful music from Elizabeth Lim!