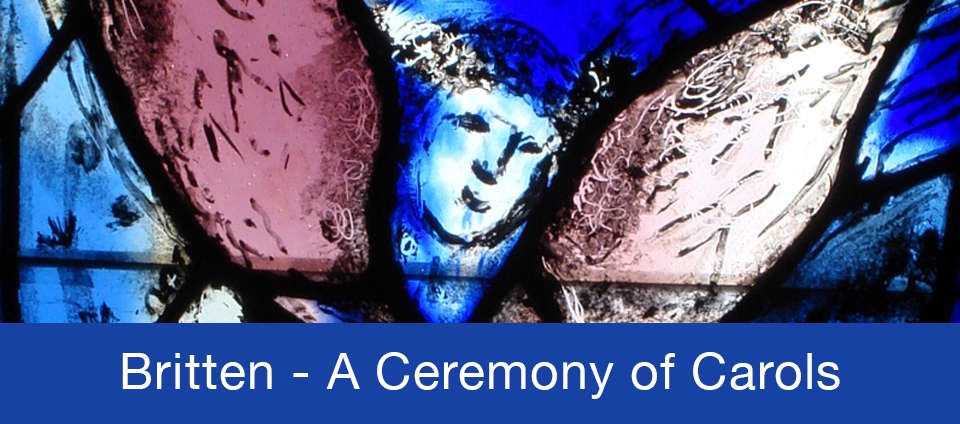 It's only a few more weeks until our first concert of the 2009-2010 season, and we're putting the final touches on what will be a very exciting performance.
Leading off the evening is an audience favorite, A Ceremony of Carols (op.28), Benjamin Britten's masterpiece for treble chorus, solo voices and harp. A Ceremony of Carolsconsists of eleven movements.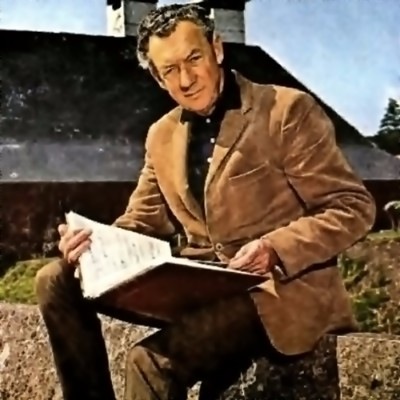 Britten wrote his Ceremony on board the Swedish cargo ship MS Axel Johnson in March, 1942, when he was returning to Great Britain after 3 years in America. It was apparently a hazardous trip, during which the ship was left alone to cross an Atlantic Ocean filled with Nazi u-boats. The full piece was first performed on December 4, 1943 at Norwich Castle, and included a harp interlude added by Britten just days before.
The texts come from a collection of poems Britten found while stopping at Halifax, Nova Scotia, on his journey back to Britain. Two of the poems, This Little Babe and In Freezing Winter Night, were written by Robert Southwell, a Roman Catholic cleric and martyr sentenced to death under Queen Elizabeth I. It is thought Southwell wrote much of his poetry while imprisoned, awaiting death for treason.
I'm thrilled that Dan Levitan, noted Bay Area harpist, will be joining WomenSing in bringing you this special event. Dan has played with WomenSing before, when we toured and we're looking forward to renewed collaboration.
We'll see you in December!
Martín Benvenuto
For more information about Benjamin Britten and A Ceremony of Carols, visit any of the following sites: