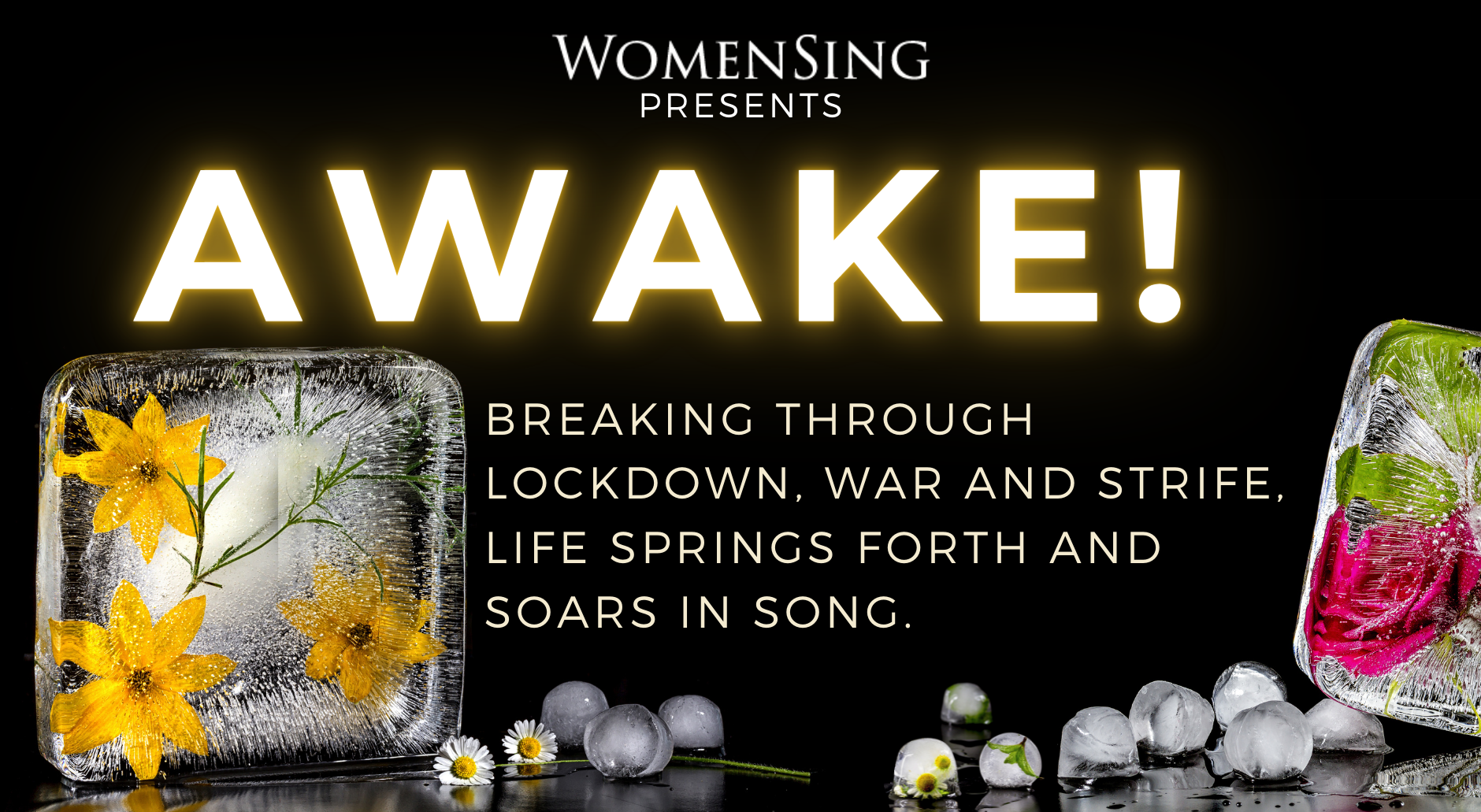 Awake!
Breaking through lockdown, war and strife, life springs forth and soars in song.
With the hope that Spring brings, we invite you to come out and hear WomenSing's upcoming concert, Awake! The concert presents a collection of poetry and lyrics depicting rebirth in nature, the freedom of a bird's flight, the feelings of aliveness upon returning from isolation and the ability to see yourself in others. As WomenSing strives through music to develop community, we recognize that it was only one year ago that we were still creating distanced recordings. It is a great gift to once again be immersed in beautiful choral singing - audience and performers together as one!
This choral concert will present compositions by such revered composers as Gwyneth Walker, Alice Parker, Abbie Betinis, Eric Whitacre, and Sergei Rachmaninoff alongside choral renditions of music by The Wailin' Jennys and Carrie Newcomer. We will also perform Trilo, an aleatoric piece where some elements of the composition are created in the moment and left to chance.
Be part of our audience to once again listen to our voices, meet with others, and in doing so, meet ourselves! Join us for Awake!
Concert Dates and Information
Saturday, June 4th at 4:00 PM PT

St. Andrew's Presbyterian Church

1601 Mary Drive
Pleasant Hill, CA 94523

Wednesday, June 8th at 8:00 PM PT

Park Boulevard Presbyterian Church

4101 Park Boulevard
Oakland, CA 94602
Ticket Information
$15 – Under age 18
$30 – General Admission
$45 – WomenSing Supporter
COVID-19 Performance Policy
Masks and proof of vaccination are required for attending this performance.
For further information, view the WomenSing Performance Policy.