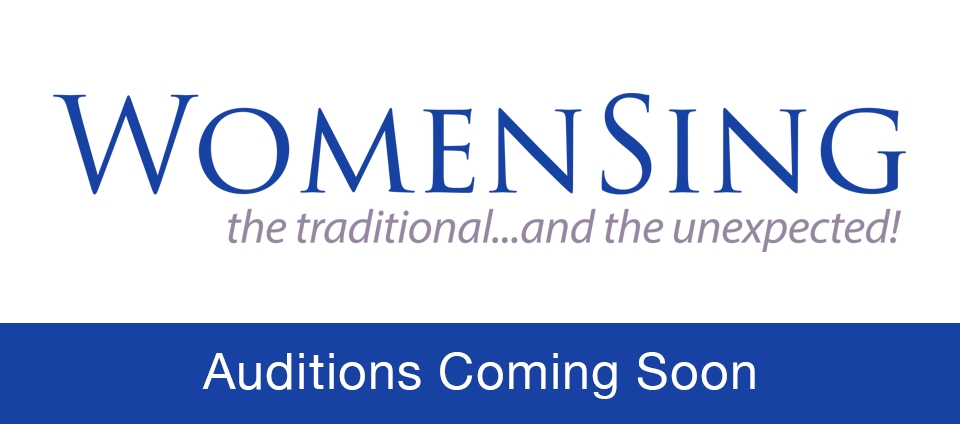 If you've been thinking about joining a chorus in the East Bay, now is the time to consider WomenSing. Our 2012-13 season, Songs to Consider, promises to be a memorable one. In addition to our regular concerts, we're planning a spring performance at the new Green Music Center, touted as the Tanglewood of the West, in beautiful Sonoma County, CA, and we're participating in the Missoula International Choral Festival. This invitation-onlyfestival features outstanding choirs from around the globe in a stunning location, not far from both Yellowstone and Glacier National Parks. Also this season, our Youth Inspiring Youth (YIY) program takes a turn south of the border with Venezuelan advising composer Cristian Grases joining Libby Larsen to work with our 2013 YIY composer, Julia Seeholzer, as she creates a new choral work using a Spanish language poem from River of Words.
Next Auditions:
August 14 and 22, 2012
Click here to fill out the audition form and start the process.

For more information, contact us by email at [email protected], call our voice mail at 925-297-5289, or view our Audition web page. Don't miss the Singer Spotlight page where we feature profiles of several WomenSing members. You'll find a variety of women at different stages in life who value musical community and relish WomenSing's "traditional and unexpected" repertoire. Join us!
All voice parts are welcome. Scholarships are available for qualified singers.