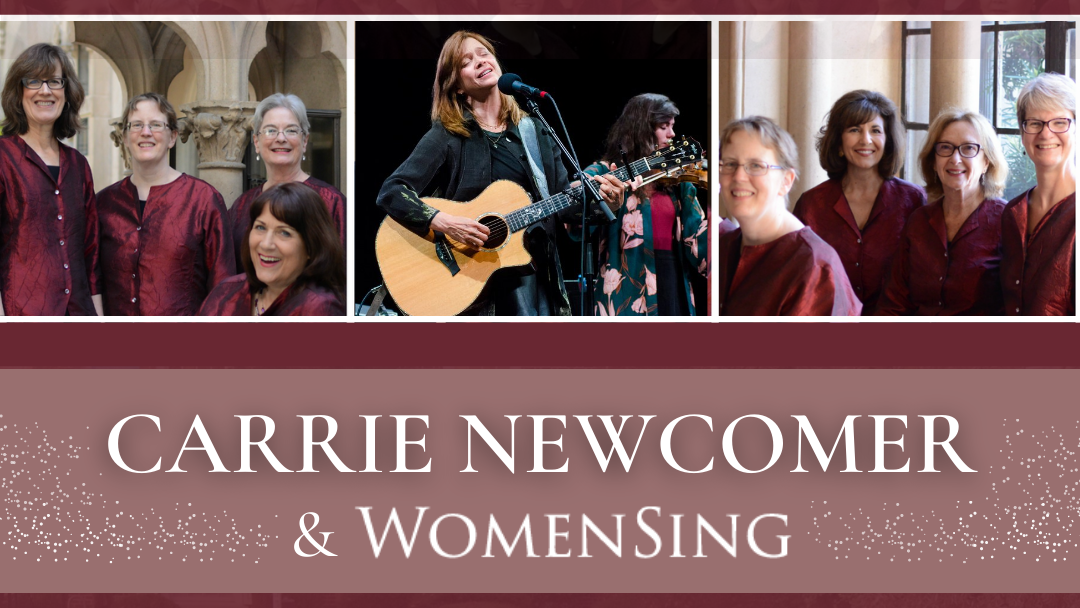 If Not Now, Tell Me When
International Women's Day Concert Featuring Carrie Newcomer and WomenSing
In honor of International Women's Day, WomenSing presents If Not Now, Tell Me When, with Grammy and Emmy-winning singer-songwriter, Carrie Newcomer.
With 19 nationally released albums, as well as three books of poetry and essays, Carrie Newcomer has been described by Rolling Stone Magazine as one who "asks all the right questions." Arrangements of her songs have been created just for WomenSing. This concert conveys songs about the aspects of doing one's part even if the effort seems small, brings awareness of remarkable women working together for a better future and furthers themes of caring for a better world and each other.
Known for its vibrant and beautifully blended sound, WomenSing's repertoire includes both "the traditional and the unexpected," and the group often collaborates with others to create special events using choral music to raise awareness of community and global issues. WomenSing looks forward to blending with Carrie Newcomer's rich and resonant voice and singing her creations in If Not Now, Tell Me When.
Concert Information
Date = Saturday, March 12

Time = 4:00pm PT
Venue = St. Andrew's Presbyterian Church

1601 Mary Drive
Pleasant Hill, CA 94523
Ticket Information
$15 - Under Age 18
$30 - General Admission
$40 - WomenSing Supporter
COVID-19 Performance Policy
Masks and proof of vaccination are required for attending this performance.
For further information, view the WomenSing Performance Policy.