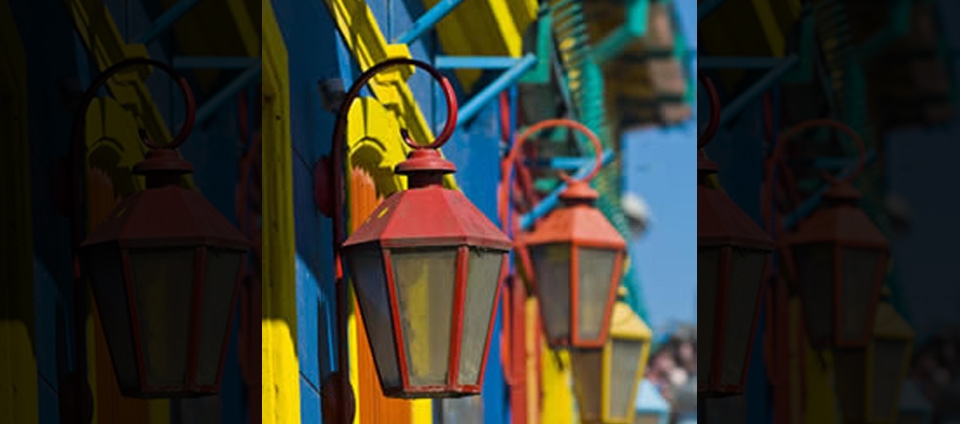 Join WomenSing on Sunday, October 14, 2012, from 4:00 to 7:00 p.m., for our annual Gala and Auction event Canciones de la Ciudad ("Songs of the City"). The festivities will include a salon concert featuring the vibrant colors and vigorous rhythms of Latin American music performed by the wind ensemble Quinteto Latino! You will hear warm melodies, lush harmonies, irresistible grooves, and stories about the music and Latino culture. This will be an evening of vivacious Latin American music, scrumptious food, fabulous wine and an exciting auction to benefit WomenSing and our Youth Inspiring Youth program.
Canciones de la Ciudad will be held at the beautiful Lafayette Events Center located at 3780 Mt. Diablo Boulevard, in Lafayette. Tickets are $45 per person general admission, and $75 for premium reserve seating. Purchase tickets online and view the online auction catalog.
---
Online Auction Catalog
This year WomenSing is publicizing a number of auction items online. We'll update the list frequently in the weeks leading up to the auction as we get new items. So check back often!
Some of the items in our catalog are events that many can attend. To attend these "Pay to Play" events you can pay a fixed amount. Other items are up for competitive bidding, starting at a minimum bid. All bidding will take place at the auction on October 14, 2012. If you can't join us for the Gala concert, you can still join in the auction fun by filling out our absentee bidder form. If you submit an absentee bidder form, we will assign a proxy to bid for you at the auction. Be aware that the Pay to Play events are available on a first come, first served basis. We cannot guarantee a spot on the guest list even if you submit a request in advance.
CD Track Sponsorships
In December, we will release our new CD – Songs of the Old and New World. From the new world, we present three Youth Inspiring Youth compositions as well as a commissioned work by Shawn Kirchner to celebrate Martín Benvenuto's 10th season with us. From the Old World, we offer pieces by Josef Rheinberger and Derek Holman. Plus, you'll find music to get you in the holiday spirit, including Christine Donkin's Magnificat and Sandra Milliken'sHodie Christus natus est. Become a sponsor of one or more of the gorgeous pieces on this CD and receive all the benefits of sponsorship!
Your name in the album notes.
Ability to make your sponsorship as an honorary or memory gift.
Copy of the CD.
Framed poster of the CD cover signed by Artistic Director Martín Benvenuto.
These sponsorships are up for competitive bidding or you can purchase a sponsorship at the "Buy It Now" amount and stop the bidding. On the absentee bidder form, be the first to enter the "Buy It Now" amount on the bid line and that sponsorship is yours!
Sponsorship #1    SOLD!!
Daybreak and Sea and Sky by Stephen Paulus (b. 1949)
Minimum Competitive Bid: $200; Buy It Now: $400
Sponsorship #2
Kyrie and Gloria (Messe in A, Op. 126) by Josef Rheinberger (1839-1901)
Minimum Competitive Bid: $200; Buy It Now: $400
Sponsorship #3
Proface, welcome! and Ivy, chief of trees by Derek Holman (b. 1931)
Minimum Competitive Bid: $200; Buy It Now: $400
Sponsorship #4    SOLD!!
Magnificat by Christine Donkin (b. 1976) and Hodie Christus natus est by Sandra Milliken (b. 1961)
Minimum Competitive Bid: $200; Buy It Now: $400
Sponsorship #5    SOLD!!
Winter, Snow by Carol Barnett (b. 1949) and Weep No More by David Childs (b. 1969)
Minimum Competitive Bid: $200; Buy It Now: $400
Sponsorship #6    SOLD!!
Bright Morning Stars Are Rising arranged by Shawn Kirchner and commissioned by WomenSing to celebrate Martín Benvenuto's 10th season as our Artistic Director
Minimum Competitive Bid: $250; Buy It Now: $500
Sponsorship #7    SOLD!!
A Precious Pearl by Lauren McLaren (b.1989), winner of our 2011 Youth Inspiring Youth Competition
Minimum Competitive Bid: $250; Buy It Now: $500
Sponsorship #8    SOLD!!
Unseen Secrets by Joshua Fishbein (b. 1984), winner of our 2010 Youth Inspiring Youth Competition
Minimum Competitive Bid: $250; Buy It Now: $500
Sponsorship #9
Wit and Fright by Ryan Harper (b. 1987), winner of our 2009 Youth Inspiring Youth Competition
Minimum Competitive Bid: $250; Buy It Now: $500
Tea with Britten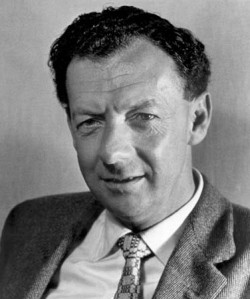 Spend an afternoon with Martín Benvenuto, Constance DeFotis (former faculty at Harvard University and Wellesley College, WS clinician and friend) and the choral music of Benjamin Britten. We will treat you with tea, sherry and scrumptious sweets and savories, along with a conversation and demonstration illuminating the era and masterworks of this great composer, including the Britten works that WomenSing will perform in the 2012-13 season. A great way to celebrate the Britten centenary in 2013!
Date: Saturday, March 16, 2013
Time: 4:00pm – 7:00pm
Maximum Guests: 10
Pay to Play: $100
An Argentinean Asado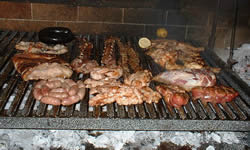 If you look up the translation of the word asado, you get "barbeque." But at the Argentine asadoyou will seldom find a hotdog or hamburger. Instead you will find the most amazingly flavorful and different cuts of meat ever, including costillas(ribs) and vacio (flank steak), delicious sausages, and Martín's personal favorite, the provoleta, which is hard provolone cheese grilled with olive oil and oregano.
Accompanied by delicious potato and other salads, the asado experience is half the fun. Usually outdoors, the experience lingers on throughout the afternoon, accompanied by fine Argentina wines and cerveza Quilmes (Argentine beer), while the asador (Chuck Beazell, in training) slowly delivers the goods as they come of the grill. Homemade Argentine sabayon ice-cream (prepared by Martín Benvenuto) will top it all off. 
Date: Saturday, June 8, 2013
Time: 12:30pm
Maximum Guests: 15
Pay to Play: $100
Cooking School Lessons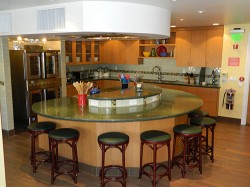 Learn how to cook like a pro with this gift certificate to Lafayette's own Back To The Table Cooking School. Enjoy this $95 certificate to put towards classes at their school. Choose from classes covering a wide range of topics including: Italian, French, & Far East cuisine, 30 minute meals, desserts, cooking essentials, and holiday baking. They even offer cooking classes for teens. Definitely a tasty treat for any hungry bidder! 
Date: By arrangement
Value: $95
Minimum Bid: $55
Karaoke Pizza Party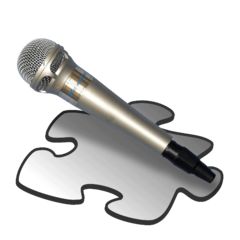 Leave your inhibitions behind and forget aboutsignificant music at the Karaoke Pizza Party, brought to you by the three sopranos Kristan Torres, Katie Walker, and Jody Iorns. We'll provide homemade, gourmet, wood-fired pizzas and you'll provide the entertainment! The karaoke songbooks offer music from the recent past with something for everyone. Plan on lots of fun music and general hilarity, whether you take the spotlight or cheer on the divas.
Date: Saturday, April 13, 2013
Time: 6:00pm
Maximum Guests: 12
Pay to Play: $80
Craft Workshops at The Bloom Space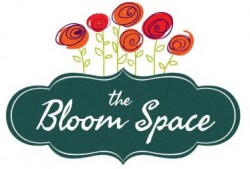 Plug in the glue gun, get out the decoupage, and say hello to this $100 gift certificate from a local crafter's paradise. Located in Lafayette, The Bloom Space is home to vintage collectables and also offers a wide range of DIY classes. Current classses cover topics including, holiday decorations, aprons, and tea & chocolate tasting. 
Date: By arrangement
Value: $100
Minimum Bid: $60
The Magic Bus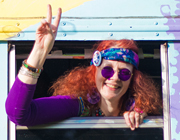 Break out your tie-dye t-shirt and flowered headband and get ready to feel groovy! We have two tickets for San Francisco's famous Magic Bus. This fun-filled historical tour takes you on a psychedelic journey through the city's most iconic 1960s landmarks: Haight-Ashbury, Chinatown, North Beach, & Golden Gate Park. Hop onboard and sing along to the sounds of the 60s. "The Magic Bus: Not Just A Sightseeing Tour-It's A Trip"
Date: By arrangement
Value: $100
Minimum Bid: $60
Progressive Dinner with the Maestri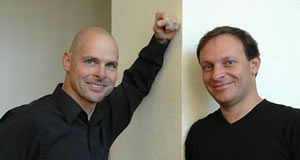 WomenSing's artistic team, Martín Benvenuto and Paul Caccamo, are again hosting a Maestro Dinner, but this year they've added a twist — it's progressive. The evening begins at Martin's home with appetizers and a musical performance by these two men of WomenSing. The party then continues at the home of WomenSing supporter Chuck Beazell with a sit-down French feast. Don't miss this one-of-a-kind event! 
Date: Sunday, February 24, 2013
Time: 4:00pm
Maximum Guests: 10
Minimum Bid per Spot: $150
NEW! Noche en La Ciudad (formerly San Francisco Opera)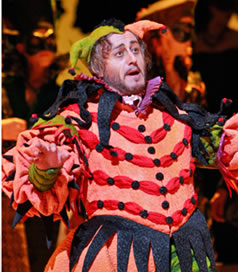 Unleash your inner diva for a night of great food, fabulous opera, and living large in San Francisco. Begin your adventure with a $100 gift certificate to award-winning Absinthe, voted one of the best restaurants in San Francisco. Stroll around the corner to the War Memorial Opera House and enjoy 2 tickets to Tosca, The Tales of Hoffmann, or any other performance of your choice from San Francisco Opera's 2012-2013 season. The night continues a short cab ride away in Union Square with a stay atHotel Diva. Top it all off with bottle of champagne to share with your companion. Bid now and indulge in the height of fine dining, culture, and hospitality in San Francisco. (Opera tickets valid for any performance, Monday through Thursday.) 
Date: By Arrangement (Opera tickets valid for any performance, Monday through Thursday.)
Value: $600
Minimum Bid: $300
Golf Package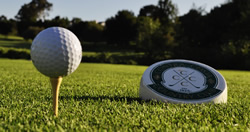 Meandering through oak, eucalyptus and redwoods that frame dramatic mountain and valley views, every round at the Contra Costa Country Club is different, every one a treasure. Sample one of Northern California's most acclaimed golf courses with a round of golf for four, golf carts included. Valid Tuesday through Thursday, after 11 am. Expires August 2013.
Date: Any Tuesday-Thursday after 11:00am
Expires: August 2013
Value: $280
Minimum Bid: $175
Northstar at Lake Tahoe Getaway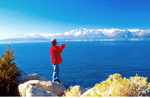 Three nights at Barbara and Jeff Beck's Northstar Condo. Three bedrooms/2 baths, sleeps 6. Includes guest passes for use of the pool and other recreational activities. By arrangement from October 16 through November 19, 2012 or from April 16, 2013 through the summer. Northstar has wonderful activities and facilities for both family and adult enjoyment. The Beck condo is very comfortable, well furnished and equipped. A great location for a good time!
Date: By arrangement
Maximum Guests: 6
Value: $1200
Minimum bid: $600
British Pub Night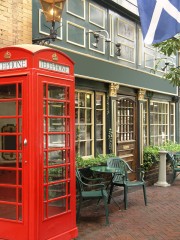 Enjoy a fun pub night—it's not just for the boys! At Andy Freedman's home in Walnut Creek. You'll enjoy a dinner of traditional pub fare home cooked by Brits, Andy, Jules Campbell and Andy's Mum, Gwynneth. There'll be a selection of British beers along with wine and spirits. The evening's entertainment will follow the style of very popular British Pub Quizzes but these are very special quizzes designed by our hosts to challenge our American wits. The good news is that you don't have to come up with the answers on your own. You will be playing in 3 teams of 5. Prizes will be awarded!
Date: Saturday, January 12, 2013
Time: 6:00pm
Maximum Guests: 15
Pay to Play: $100
Lake Tahoe Bed and Breakfast Weekend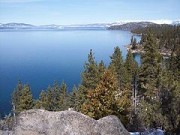 Four guests will enjoy a unique B&B experience in the comfortable lakeside home of the Marshall family. Ellen, an experienced hostess, will host you for the weekend, Friday night to Sunday afternoon, providing you with two full breakfasts and a Saturday night dinner. This large, expansive home has a lakefront exposure, a pier for sunning and swimming, a spectacular view of the lake and surrounding mountains and is very well located for Tahoe restaurants and activities. Holiday weekends are excluded.
Date: By arrangement
Value: $1600
Minimum Bid: $900
Whitehawk Ranch Getaway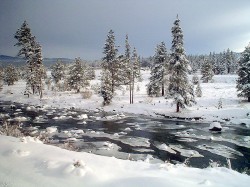 You'll have four nights in a beautifully furnished 3 bedroom townhome in Whitehawk Ranch, 45 minutes NE of Truckee. This home, nestled among tall trees, sleeps 6 and is fully equipped for your enjoyment. Nearby Graiagle affords fun and funky shopping, but the real draw is beauty, comfort, peace and quiet. Available by arrangement from November 2012 through May of 2013.
Date: By arrangement
Value: $1000
Minimum Bid: $600
Incline Village Getaway

Enjoy a three-night stay at this comfortable, free-standing condo right in Incline Village, Lake Tahoe. Adjacent to great restaurants and a grocery store, close to Ski Incline and only 20 minutes away from Northstar. Two golf courses are nearby. A great location for skiers or for a summer getaway. Comfortable for 4 adults with a queen bed and 2 twins. Also has laundry facilities. This condo is available for holidays at a 50% premium.
Date: By arrangement
Value: $500
Minimum Bid: $250
Your Voice: An Inside View!
Ever wondered what vibrato LOOKS like? Or uncertain as to why one vowel is more resonant than the other in your voice? Or perhaps why does Pavarotti's Bb sound different from Domingo's? Two singing lessons with Dr Martín Benvenuto, including a spectographic analysis of your sound with Vocevista, a software/hardware package that provides real time feedback of your voice.
Date: By arrangement
Value: $150
Minimum Bid: $100